Installing double glazing can save you considerable money on your annual energy bills. If you upgrade from single glazing to double glazing units, you could halve the amount of heat loss through your windows. With double glazed windows improving your home's insulation, heat loss is reduced. This means it will take less energy to heat your home and your energy bills will, therefore, be cheaper.
How does Double Glazing Reduce Heat Loss?
Double glazing works by making use of two panes of glass instead of one. The small gap between these two panes of glass, which is usually around just 16mm in width, is filled with an inert gas such as argon. Argon is denser than normal air which makes it harder for heat to travel through it. So, not only does heat have to travel through twice as much glass as in single glazing, it has this dense gas to contend with too. Essentially, double glazing works in reducing heat loss by creating a more effective, 3-part barrier between inside your home and the outdoors. 
Double Glazing and Energy Efficiency
Double glazing is one of the key ways you can improve the energy efficiency of your home. Along with cavity wall insulation and loft insulation, double glazing is a very effective way to reduce heat loss, make your home greener, and more cost-effective to run. By improving your home's energy efficiency, you are making it better insulated against the weather outside, whether that's cold winters or hot summers. 
Solid brick walls are better insulators than glass and so it's your windows where a lot of heat loss occurs. In fact, over 18% of heat loss in a home occurs through your windows. With double glazing units, warmth from inside your home in winter can't escape through your windows so easily. In summer, heat from the summer sun doesn't transfer through your windows as easily, meaning your house stays cooler longer. 
How Much Money can you Save with Double Glazing?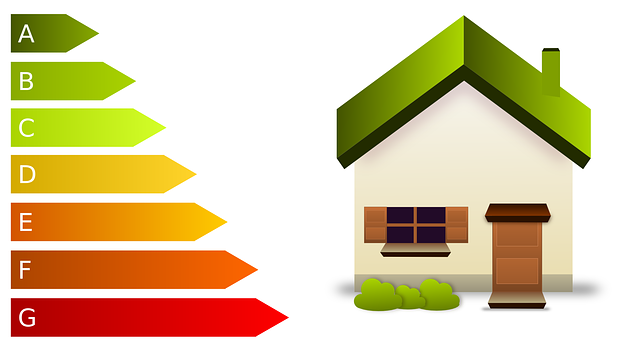 In a typical family home, double glazing can save you over £100 on your annual energy bills. The precise figure you can expect to save will depend on a couple of factors: what type of property you have, and the energy rating of the double glazing units you choose. 
Types of property
What kind of property you have will affect how much money double glazing can save you. For example, the reduction in energy bills for a 5 bed detached house will be greater than for a 2-bed terrace. With A-rated double glazed units, gov.uk estimates you can save:
Detached house: £120-£155 per year

Semi-detached house: £80-£110 per year

Mid-terrace house: £65-£85 per year

Bungalow: £55-£75 per year

Mid-floor flat: £40-£55 per year
Energy ratings for double glazed windows
Not all double glazing is made equal and there are some units that are more energy-efficient than others. There are a few schemes that rate the energy efficiency of windows, all of which work in a similar way to EPC ratings for houses. Window units will be rated alphabetically, with A being the highest and best score. In the British Standards Institute's rating system, A+ is the best rating available and double glazing with this score will be the most efficient in preventing heat loss and saving you money.
KLG Glass offers sealed double glazed units for domestic and trade customers. With units made to order, we can create double glazing for any size of window. Get in touch with our friendly team today for further information.