Glass in our home is on the increase, with larger windows, conservatories and big patio doors on the top of many people's wish list. It's beneficial and uplifting to let lots of natural light into our homes but in the summer direct sunlight can cause problems. 
The UV rays of the sun can cause colour fading. This can happen even through double glazing. When our personal items or expensive pieces of furniture start to fade, it makes them look tired and worn. It can be disappointing and expensive, but this type of sun damage can be avoided. 

Why Does Direct Sunlight Cause Colour Fading?
The ultraviolet rays from direct sunlight can break chemical bonds which result in colour fading. This happens even through glass, as the UV rays are not blocked by the glass itself. 
How Can I Prevent Colour Fading From Sunlight Through Glass?
In the summer, we want to enjoy natural light in our homes whilst avoiding sun damage to furniture and other items. Here are our top tips for preventing colour fading without completely blocking out the sun.  
 Voile or Net Curtains:

a sheer fabric like voile or net can help to diffuse direct sunlight. Although you won't block out UV rays, diffusing the light can stop the intense and direct glare that tends to lead to colour fading in fabrics and wood. This is a flexible solution as you only need to draw such curtains when the light is strong enough to need it. So if your room is only in direct sunlight at certain times of the day you might consider using curtains in a sheer fabric to add a layer of protection. 

Glass film:

windows can be fitted with types of film that help to absorb or reflect uv rays. These are relatively easy to apply and can be effective in protecting from colour damage. They can also improve energy efficiency, and help your room feel cooler if it gets very hot in direct sunlight. 

Tinted glass

: compared to clear glass, tinted glass does block more uv rays. This makes it effective in reducing colour fading. Tinted windows can also improve energy efficiency and reduce glare. 

Laminated glass:

even more effective than tinted glass, laminated glass has a polyvinylbutyral (PVB) interlayer. This vastly reduces UV transmittance and is the most effective solution for a real problem with colour fading. 

Frosted glass

: just like voile and net curtains, frosted or

sandblasted glass

can help to diffuse direct sunlight. Allowing the light to filter through more gradually can help to avoid colour fading. Unlike sheer curtains though, frosted glass isn't temporary. It's best used in areas where privacy and light diffusion are beneficial the majority of the time.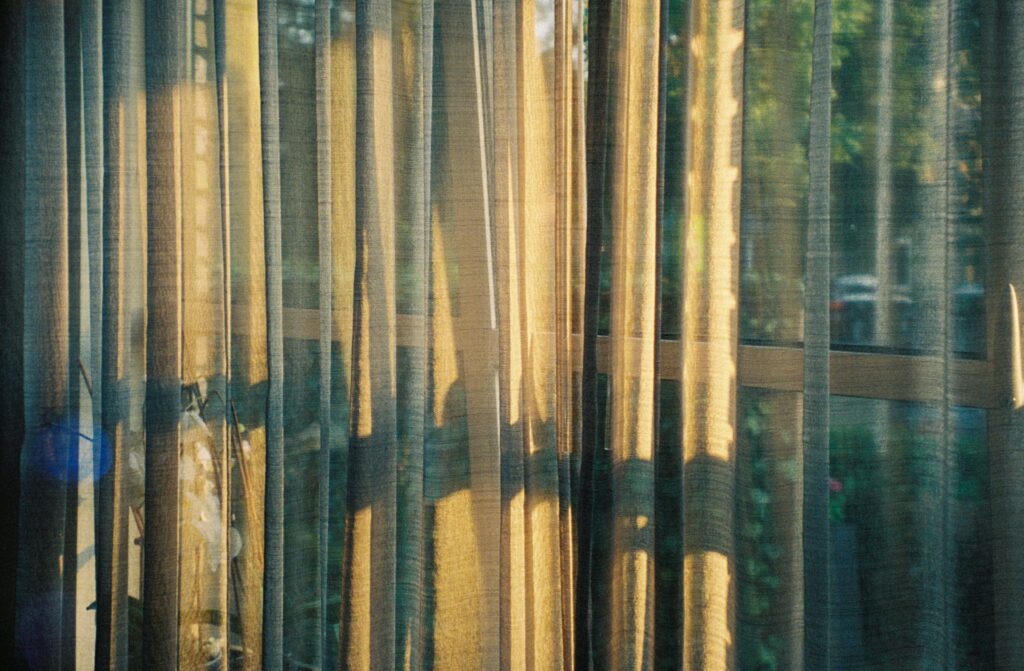 Colour fading is a complex issue, as some colours, materials and pigments react very differently to UV light. If the sunlight is damaging items in your home the most important thing to remember is to reduce the intensity of the light, and the time it is exposed for. Nobody wants to see their favourite items fade. Keep them looking their best by protecting them against sun damage early on. You'll be glad when your furniture still looks like new!