As the festive season begins, it's wonderful to bring some cheer to your household with lights and decorations. A prime decorating spot is the window, as there are so many ways to dress it up. Christmas window displays can make a big impact inside and outside your home.  
Decorating your window to create a festive atmosphere is a big part of Christmas preparations for many. There are a few things to avoid though if you want to keep your glass in good condition. Here's how to decorate your windows for Christmas without dealing with damage in the new year. 
Christmas Window Decorations
The majority of Christmas window decorations are easy to put up and remove without causing any damage to your double glazed windows. Here are some of our favourites. 
Window 'Cling' Stickers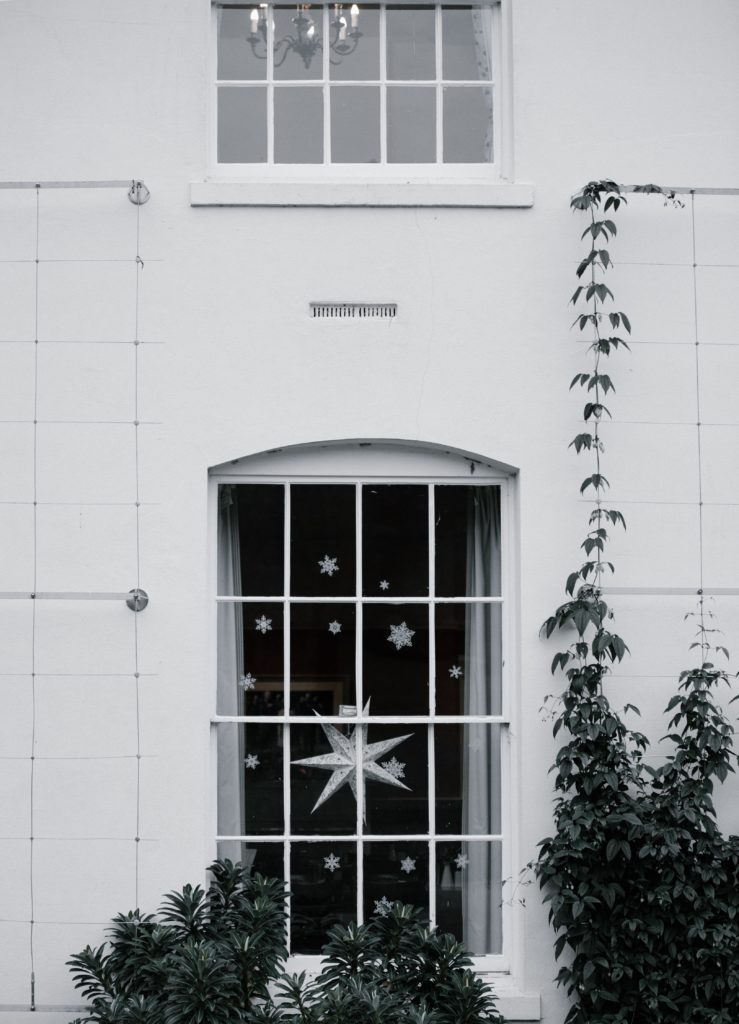 Window stickers might sound like something to avoid if you want to keep your glass in good condition. But a good window 'cling' sticker doesn't use adhesive. It uses static electricity to cling to your glass and can be applied and removed easily, with very little clean up required. You can use this type of window sticker to quickly create a christmas display, and re-use the window clings for years to come.
Curtain Lights
Curtain lights are specially designed to dress the inside of your window with a twinkly display. They typically have lots of strands that dangle down to create a full festive window dressing in one go. Hang them with a tension rod or no damage adhesive clips and make sure they hang slightly away from the glass itself to avoid any small scratches or marks.    
Baubles
Just like curtain lights, baubles are a cost-effective way to fill your whole window with a seasonal display. You can hang them at different lengths across an existing curtain pole for a fuss-free window filler. As before, just make sure they aren't touching the window glass as they could leave tiny scratches behind, which won't look attractive in January! 
Windowsill Displays
There are a whole host of Christmas decorations ready to stand on your windowsill to give your home a festive feel. Effective windowsill displays tend to feature a collection of decorations on a theme, with different heights included. Light up decorations look great after dark too and may be visible from the outside. Make sure you remove any standing ornaments regularly to dust and dry the area. They may harbour condensation which can lead to patches of mould if left unchecked throughout the festive period. 
Christmas Tree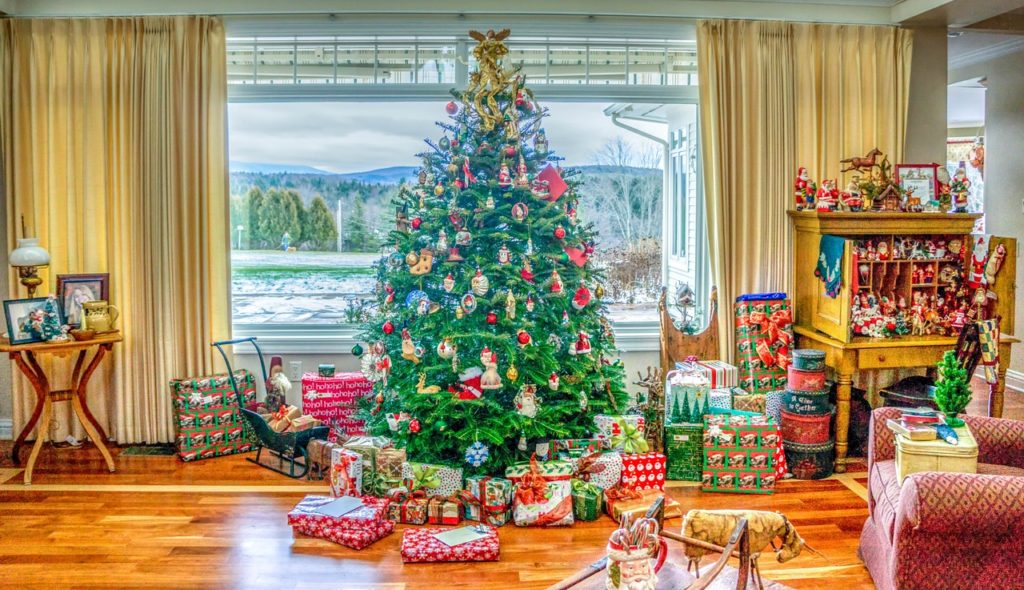 The classic window decoration for christmas is your tree! Simply decorate both sides and place in front of the window so it can be seen from the outside. Christmas trees make stunning window decorations, as nothing quite beats the glimpse of a beautifully decorated tree with the twinkling lights reflected in the glass. 
Outdoor Window Decor for Christmas
If you're really looking to impress visitors and passers by this Christmas, you might be thinking about outside window decoration for Christmas too. Here are some ideas to dress your windows to impress!
Window Boxes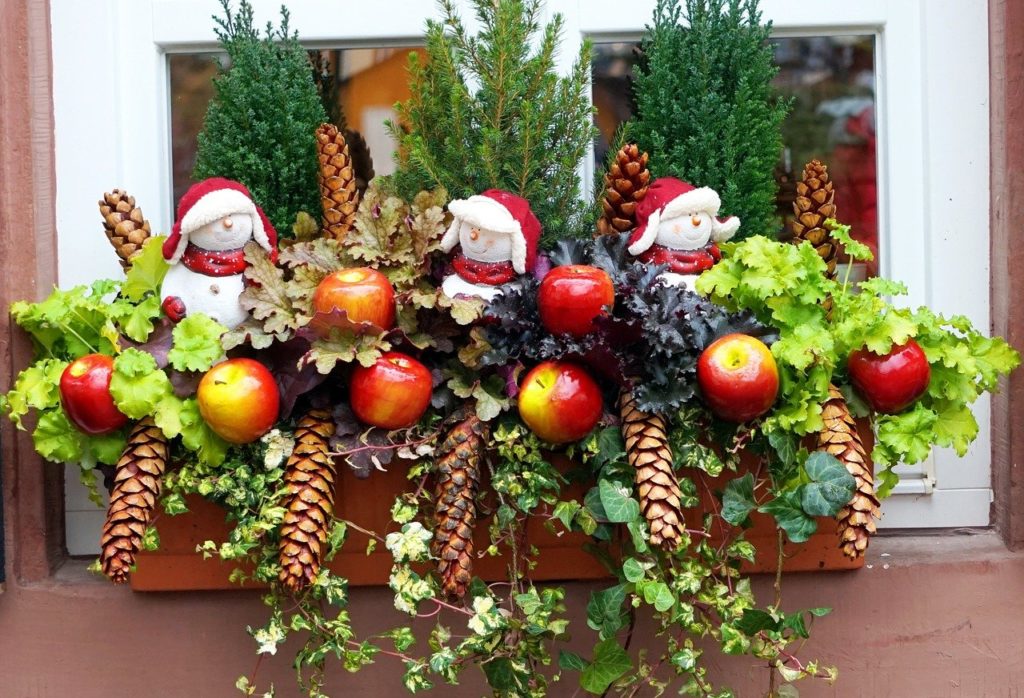 Why not dress your window box with festive decorations? Mini evergreen trees, pine cones or cut christmas foliage make a beautiful display. 
Garlands
Use winter foliage to create a garland around your window. Cut foliage will last longer outdoors but bear in mind that it will start to deteriorate. Create your garland a few days before Christmas for the best results. 
Lights
Outdoor lights hung around a window or underneath the frame can look particularly effective. They can provide a frame for your indoor decorations as they're being viewed from the outside. This option might need the addition of some small cup hooks which would leave a mark in your external wall. Alternatively, sucker hooks could be added to the glass. Just make sure it's clean before you add them and give the glass a good wipe down after removal too.
It's Time to get Decorating…
Decorating your windows for Christmas can be lots of fun and enjoying them will bring a daily dose of festive joy. If you take your time choosing, putting them up, and taking them down with care, they shouldn't cause any damage to your window glass. How will you decorate your window for Christmas this year?