When it comes to glass, most people think of it as a functional material rather than a decorative one. Beyond the beauty of antique-stained glass and the beautiful colours it casts across a floor, people tend to choose glass for its practical properties rather than its visual ones.
But there is another way to add a design flourish to your home when you use glass. Sandblasting (or frosting) glass is a great way to turn a functional choice into a design-led one. It can add an unusual or even unique appeal to your home using an everyday item that might otherwise feel plain or dull.
In fact, a sandblast glass design is one of the most simple-but-effective ways to add a splash of creativity to your home.
In this post, we'll explore some of the creative ways you can use sandblasted glass to add a flourish to your interiors. We'll look at options for every room from your general living space through to your bathroom and even kitchen. 
But, as sandblasting can be a confusing term, we'll start by explaining exactly what sandblasting is and how it's carried out.
What is sandblasted glass?
Sandblasted glass is a decorative type of glass that uses two different textures or appearances on its surface to create a design.
The term 'sandblasting' refers to how the look is created. An abrasive material (originally sand) is 'blasted' as the surface of the glass. When it hits the glass it corrodes the surface, turning it milky white and reducing its transparency. This look is also known as 'frosted glass'.
For more information on how sandblasting glass works take a look at our deep-dive blog post.  
A common misconception about this type of glass is that a whole pane has to have the same appearance. But actually, you can use this method to create shapes or patterns on the surface by leaving some of the glass clear, some white.
Using this type of glass opens up a whole world of design possibilities, letting you add interest and turn a functional object into a design feature.

How to use sandblasted glass to add to the look of your home
1. Turn your internal doors into a design feature
If you struggle with dark rooms, glazed internal doors are always a smart choice. They'll help you increase light flow even when doors are shut, helping your home feel brighter and even bigger.
But a brighter space isn't the only benefit glazed doors can bring. Sandblasting can add an intricate design to the glass so your doors closely match the design of your room.
You can echo a specific pattern from your soft furnishings or feature wallpaper, or go for something more abstract that just brings a little more visual interest to your door design. 
Stripes and geometric shapes sit perfectly in modern or minimalist designs, following the crisp lines that dominate these aesthetics, while floral patterns sit wonderfully in rustic interiors.
2. Make your home feel bigger and brighter without sacrificing privacy using glass partitions and room dividers
With a free flow of light and sightlines that make even small spaces feel airy, it's easy to see why open-plan living is such a popular concept. But there is a price to pay for such spacious interior spaces, and that is privacy.
This is where frosted and translucent glass partitions come in. They can help you pull back some privacy by obscuring sightlines while still letting light flow. 
As well as being a practical compromise to a completely open space, a bespoke sandblasted glass room divider can make it a design contribution too. 
3. Add a unique twist to your kitchen splashbacks
A coloured, patterned or printed glass splashback can be a beautiful focal point in any kitchen. But another way to up its visual appeal is to use decorative sandblasted glass.
Again a great way to echo other patterns you've chosen, but in a more subtle and soft way if you want to make them too eye-catching. Especially if you don't want attention drawn immediately to areas that tend to get dirty easily.
Of course, another benefit of a sandblast, semi-transparent surface is that the texture will help disguise dirt or streaks. This is particularly important in a splashback, which is impossible to keep clean all the time.
In fact, it's a brilliant way to make a glass splashback a more forgiving kitchen choice.
4. Enhance your home's kerb appeal
First impressions count, particularly when it comes to your home. Visitors and even passers-by will make unintentional judgements about your house, and even you, without even passing through the door and it's important to make them positive. 
Important, but not exactly easy. Finding unusual or attractive design choices for the exterior of your home can be difficult – especially without a large front garden.
Adding frosted glass on your front door or even installing sidelights or a small glass porch can help you turn a dull door into a grand entrance.  It will even improve the look of your hallway by flooding it with natural light – fantastic for a room that can easily feel dark, narrow or cramped.
As sandblasting on glass doesn't affect its stability, you don't have to worry about it limiting the security or safety of your door either. In fact, it may actually improve it – obscuring the contents of your home will make potential intruders less likely to target your home.
5. Create a bathroom design statement with a frosted shower screen
When it comes to a room as small as a bathroom, every decision you make impacts the design. And while a novelty shower curtain might be cute at first, even something so small can start to grate when it clashes with a carefully crafted interior.
A sandblasted glass shower screen is understated enough to stand the tests of time, but also gives you space to show your design skills. Popular bathroom themes like botanical or nautical looks are easy to capture using sandblasting, while subtle abstract patterns can slip seamlessly into period properties or contemporary styles.
Best of all, glass is a perfect material match to the intense humidity of a bathroom. It's easy to maintain and clean and it won't rot, warp or grow mould. It will hold up to most harsh cleaning chemicals and still last for years.
6. Add some creative sparkle to your mirrors
Don't rely on a fancy frame that's difficult to clean and sucks up space to increase the visual appeal of your mirrors. A sandblasted border can help you add an extra design element while still keeping your mirror sleek and understated. 
In small spaces like bathrooms and hallways, a mirror will help increase natural light and even make your room feel bigger. With sandblasting, you can make sure your mirror is tailored to the look of your room without having to take up precious space with a clunky frame or creating a feeling of clutter.
Sandblasting can also help diffuse lights, so if you choose to backlight your mirror it can help soften harsh edges and make a warmer glow.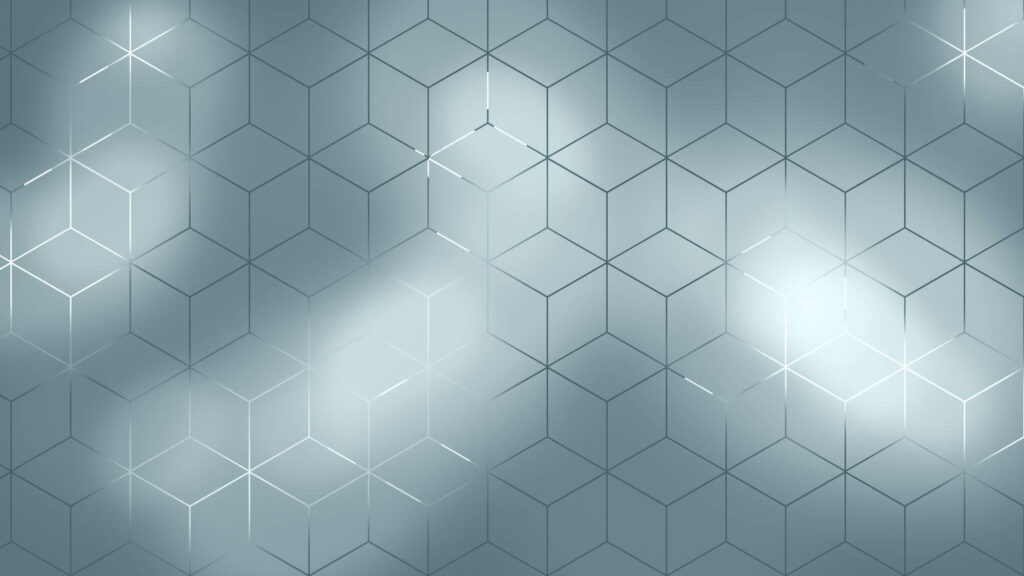 ---
Glass is often relegated to being a purely practical choice, but there are plenty of decorative choices you can make too. Sandblasted glass is a fully flexible choice, with plenty of functional benefits as well as practical ones.
Here at KLG Glass, we can include bespoke sandblasting with almost all of our glass products. So if you want glass that reflects your personality, contact us today to discuss your design plans.